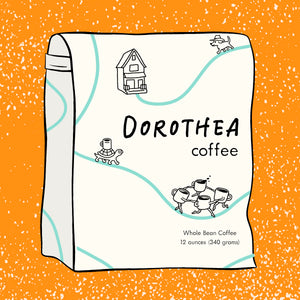 Philippines Benguet
Sitio Belis
Regular price
$25.00
$0.00
Unit price
per
This coffee comes to us by way of Kalsada Coffee -- an organization championing Philippine specialty coffee. The Philippines have a deep coffee history dating back centuries but have largely been overlooked as a source for specialty coffee. That's rapidly changing and for good reason; the coffees coming from Sitio Belis are stellar, dynamic and unique. 

Kalsada's coffee is consumed domestically where there is a strong and growing specialty market. We consider ourselves very fortunate to have been able to buy some of their limited exports.
In the cup, I taste toffee and hazelnut that finishes 

Harvested 2023. 1,400 - 1,700 MASL. Garnica. Washed.
---